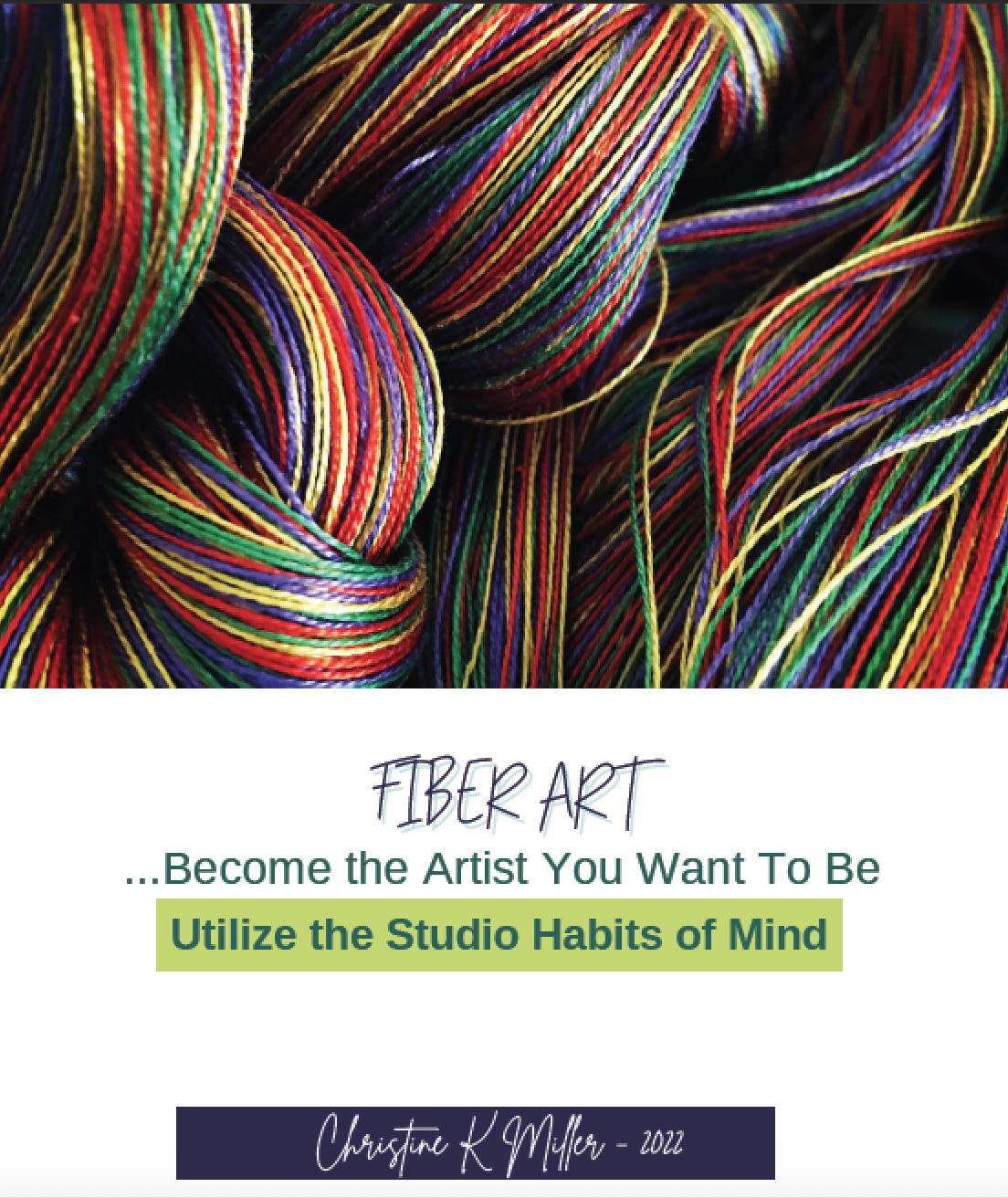 Studio Thinking can grow your artistic skills...
Artists use 8 Studio Habits of Mind when they are creating art. This FREE 25 page folio explains how the Studio Habits of Mind can be utilized for fiber artists to expand their creative skills and support their growth as a fiber artist. The eight habits are:
Envision - Understand Community - Observe - Engage & Persist - Reflect - Stretch & Explore - Express - Develop Craft
Each habit is illustrated with a featured fiber artwork that reflects a peek into the artist's process of creation. Understanding and using the Studio Habits of mind will strengthen your own creative process.