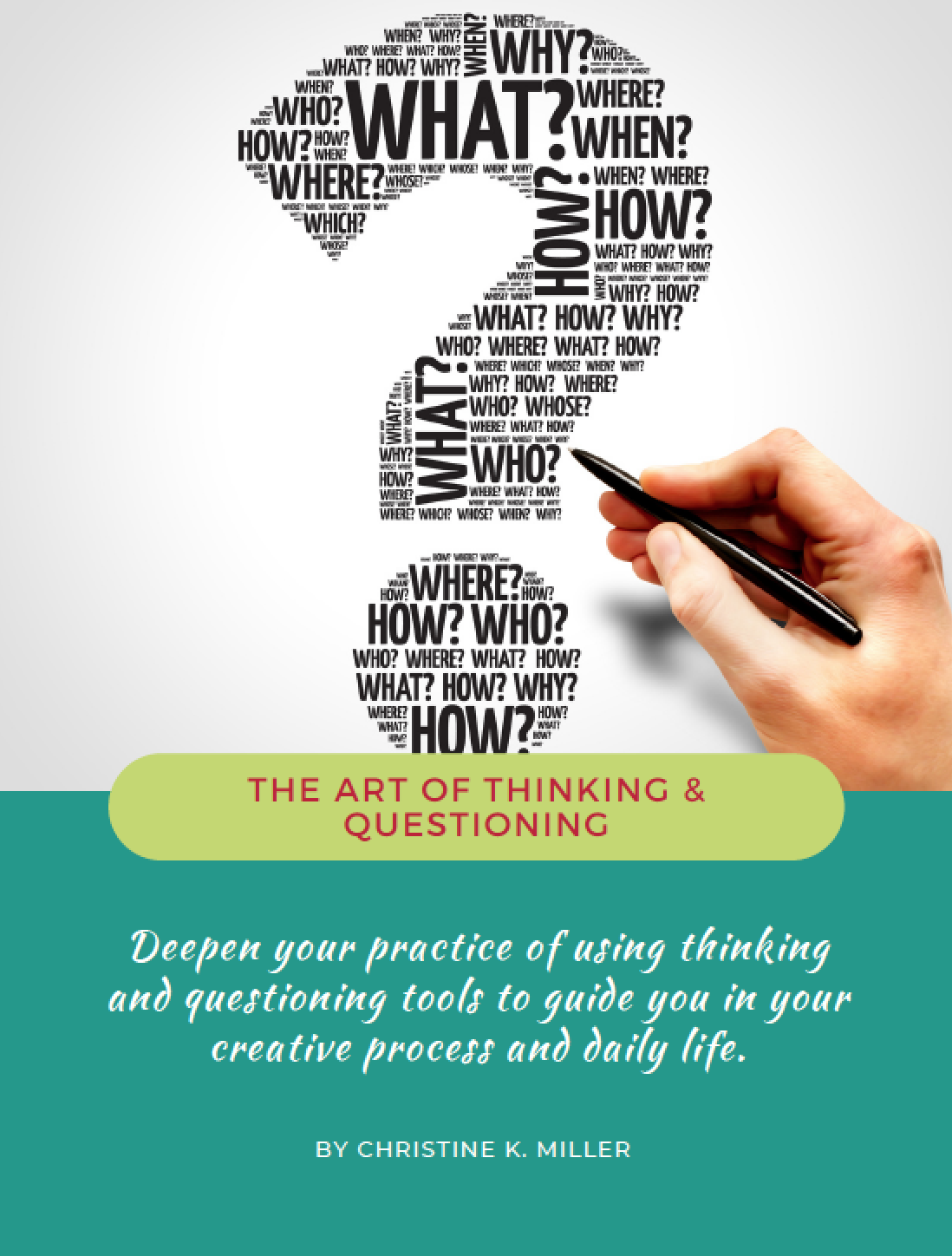 The Art of Thinking & Questioning Workbook
This is a powerful way to invest in yourself by deepening your thinking and questioning practices! As a visual arts educator and life long fiber artist, I will guide you in the practice of understanding more about thinking and questioning strategies and how to apply them in your life in this 46 page workbook.
Building thinking and questioning skills will strengthen your creative muscle. This work will not only enrich your creative life, but will also add new dimensions to your day to day living.

I will support your journey bit by bit with information about the thinking and questioning processes. This 46 page workbook on thinking and questioning can help:
Artists

- the greatest art questions the world around us.

Use questions to drive your creativity.
Teachers

- the best teachers regularly examine their thinking and question the best way to reach their students.

Sharpen your teaching practice with regular reflective inquiry and thinking.
Students

- teachers are important for learning, but the best students know they have to take charge of their

own

learning.

Strengthen your learning by navigating your educational path with stronger thinking and questioning practices that YOU drive.
YOU!

- No matter who you are or what you do in life,

Incorporate new thinking and questioning practices that will guide you through your daily activities with more confidence.
Concepts covered: metacognition, divergent thinking, convergent thinking, lateral thinking, essential questions, guiding questions, reflective questions, worksheets for the concepts and more.



20% off entire studio through 12/31/23!
Enter code HOLIDAY20 at checkout for instant savings!